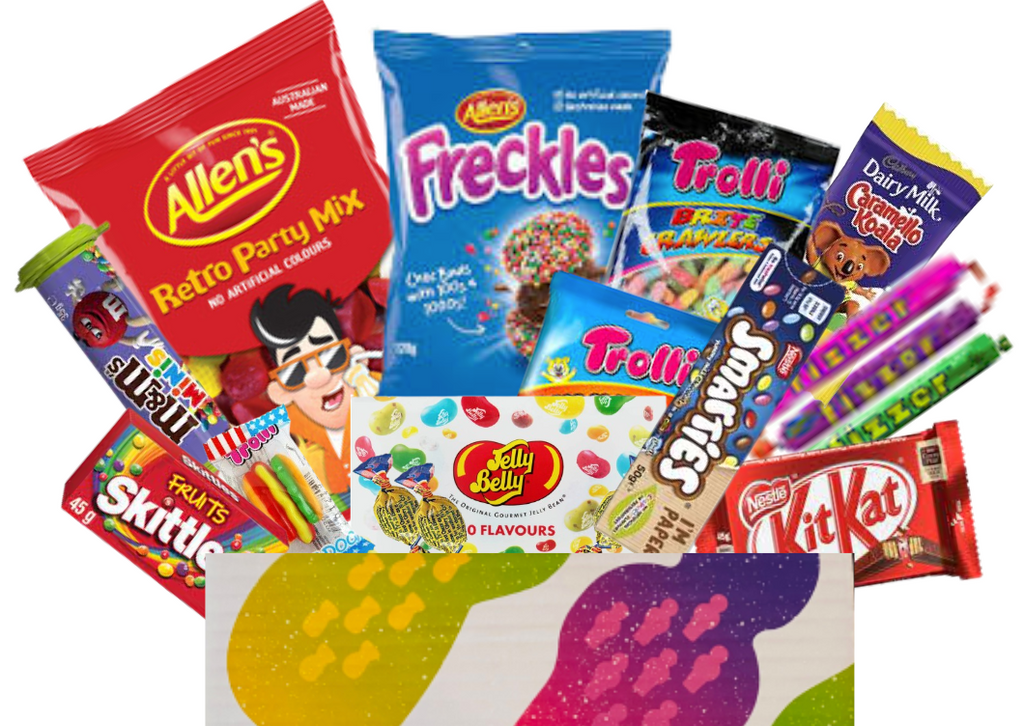 Sweets 'n Sours Lolly Box
The perfect lolly box gift for the sweet tooth! Filled with a mixture of lollies and chocolates, both sweet and sour, this lolly box is guaranteed to delight!
Filled to the brim with Lollies and Chocolates: Allens Retro Party Mix, Freckles, Skittles, KitKat, M&M's, Smarties, Fizzers, Trolli Bite Crawlers (sour worms), Trolli Gummy Bears, Kit Kat and a Giant Caramello Koala.
+ FREE Standard Shipping in our standard iconic Lolly Mail delivery boxes - 25cm x 14cm x 14cm.
Ideal for Happy Birthdays, New Jobs, Congrats , Thinking of You or Just Because! 
Please ensure you select a Card to go with your gift (and write who it's from!).
Please note items may vary from list and picture but will always be replaced with items of the same value. 
---